Dinner from the Hidden Land
Multimedia Installation and Performance






My recognition of home was nurtured in the rural part of Thailand. I grew up in a small district called Lab Lae, meaning the hidden land, in Uttaradit province. It is a quiet town, not a top-listed tourist spot. The inequality in education and job opportunities forced me to move to Bangkok and farther to London, but I never neglect my land. I recall home whenever I taste the exact flavours, hear the exact sounds, or see the exact landscapes. It is amazing how the sense of home has been rooted in


It is rarely possible to grasp the sense of home that is rooted in Asian culture from the outsider's view. Home is embedded in our food culture, agriculture, nature, religion, and connection of people in the community. It is not entertaining and luxurious but mundane yet spiritual, harmonious yet organic. There is no way to feel without living within.


Dinner from the Hidden Land is a multimedia installation of a dining table executed to reflect the rural community body in Thailand based on personal experience. It amplifies the sense of home through the arrangement of food and paintings on the table as well as a video of life in Lablae shown on television. There will be a performance of cooking and live composing of Lablae's soundscapes to convey the ambience from home. In the end, the audience is invited to join the meal and conversation together.






---
Home | Away Exhibition
2020, 20th-26th May
M P Birla Millennium Gallery, London, UK
Curator: Backitchen Collective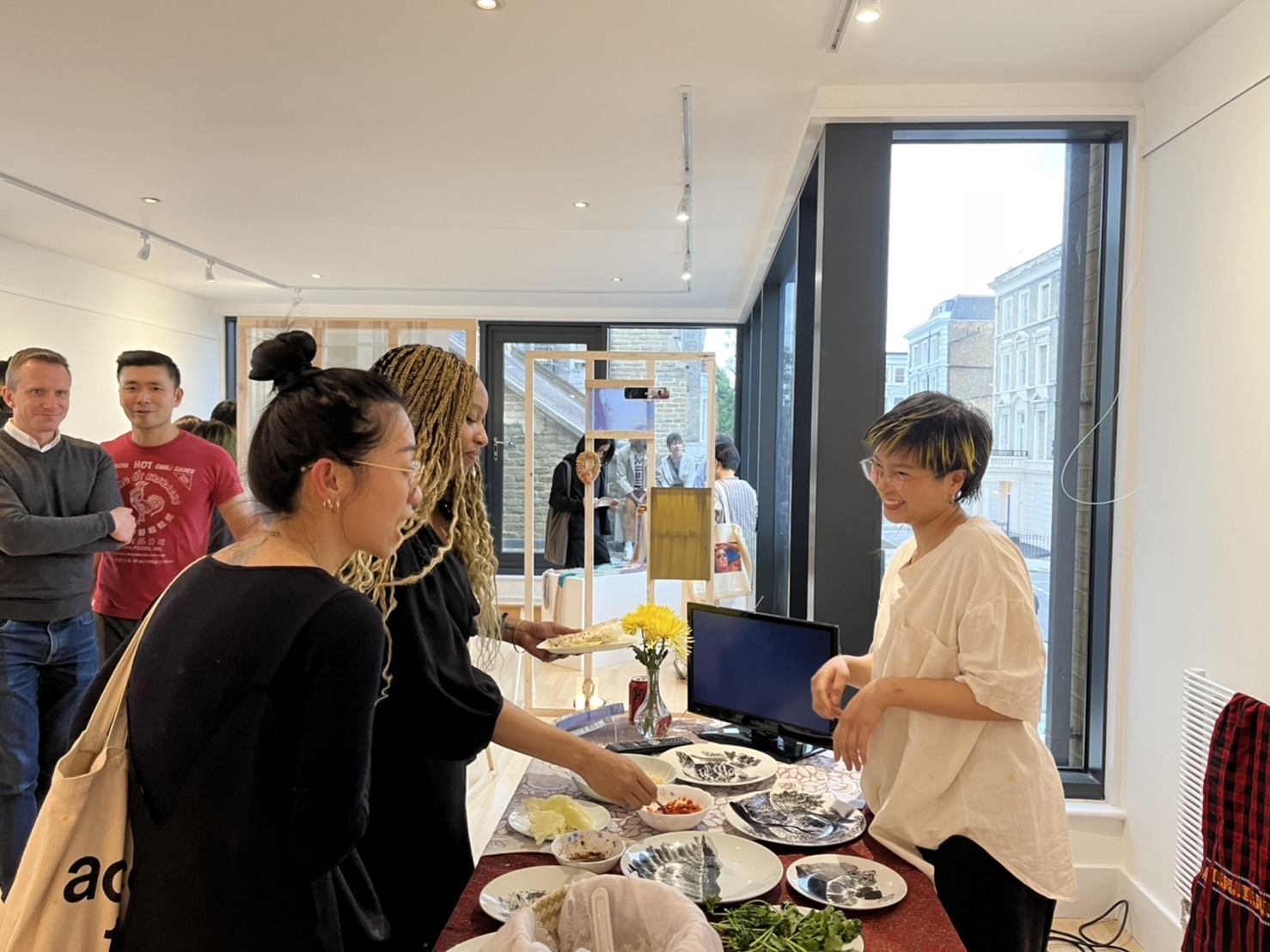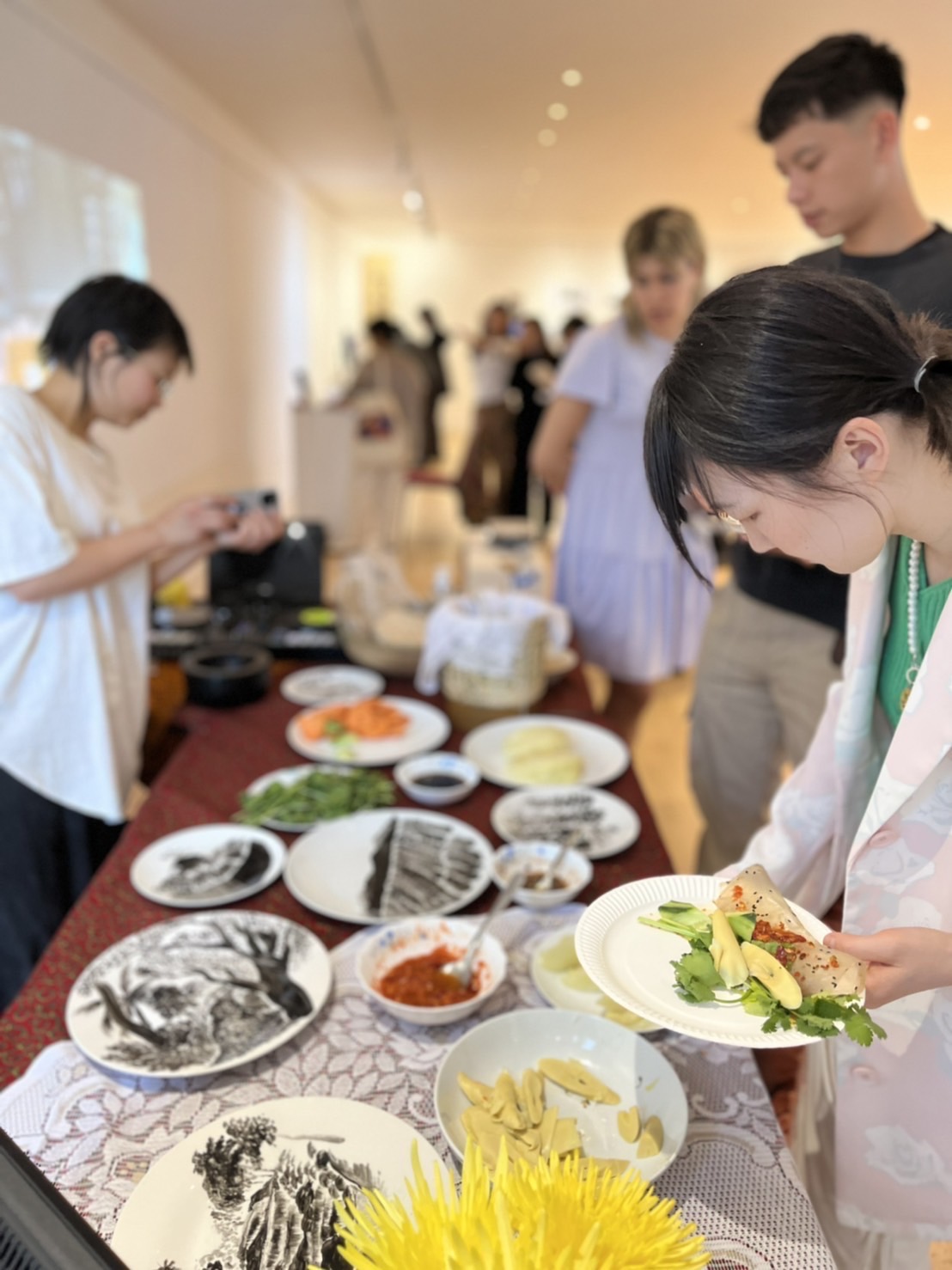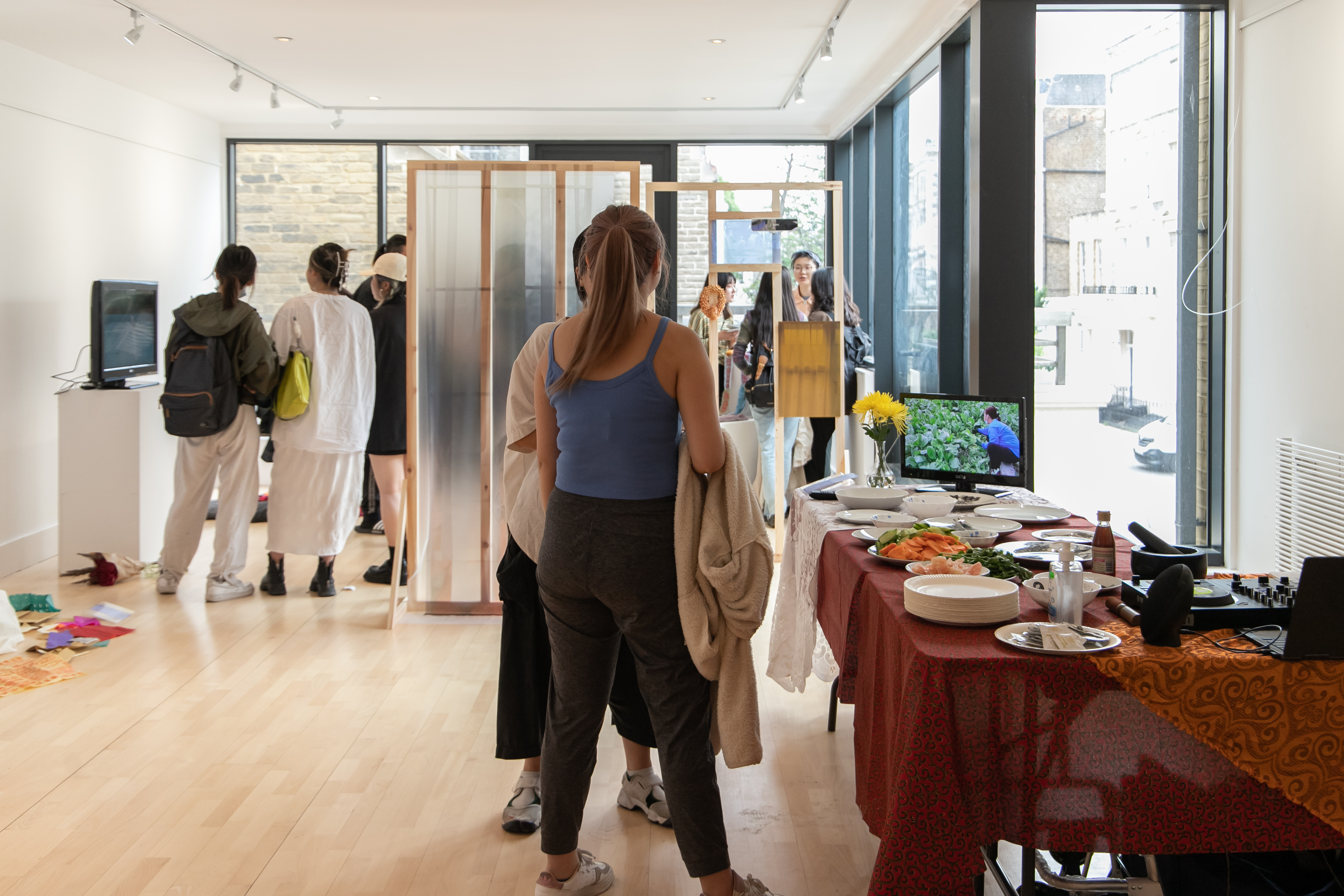 ---
De-Oriented Exhibition

2022, 21st-24th April
Ugly Duck Gallery, London, UK
Curator: An.Other Asian Collective

Photo by Duong Nguyen