Sense
2018
Print
Mimeograph/Risograph Workshop
Poop Press, RRD
Bangkok, Thailand
Bangkok independent publisher,
Poop Press
, founded by Lee Anantawat collaborated with a Mexican group of artists,
RRD
, hosted Mimeograph/Risograph Workshop at Poop Press studio. Both tools were primarily invented for political, activism usage. Mimeograph is portable and absolutely analog, whilst risograph is a machine great for producing mass of copies.
Mimeograph
works with stencil paper which is rarly found in the store at present. The process is as similar as screen printing. The ink can be used in single color or mixed color in a mirror tray. It takes a while to let it dry.
Risograph
is a brand of digital duplicating machine manufactured for a high volume of copies. It can use merely one tank of ink at a time. Thus, if you need more than one color, you have to print in layers. The graphic might be shown overlapping but pleasing.
Mimeograph

1: A stencil paper which you have to make holes along your illustration by special tools. 2: A copy paper below the stencil paper to see how the line looks like.


Mimeographed prints
Risograph
Original drawing.

Risographed prints

Combining technics: mimeograph on risograph

Collaborated with risograph print of other participant (Lisa)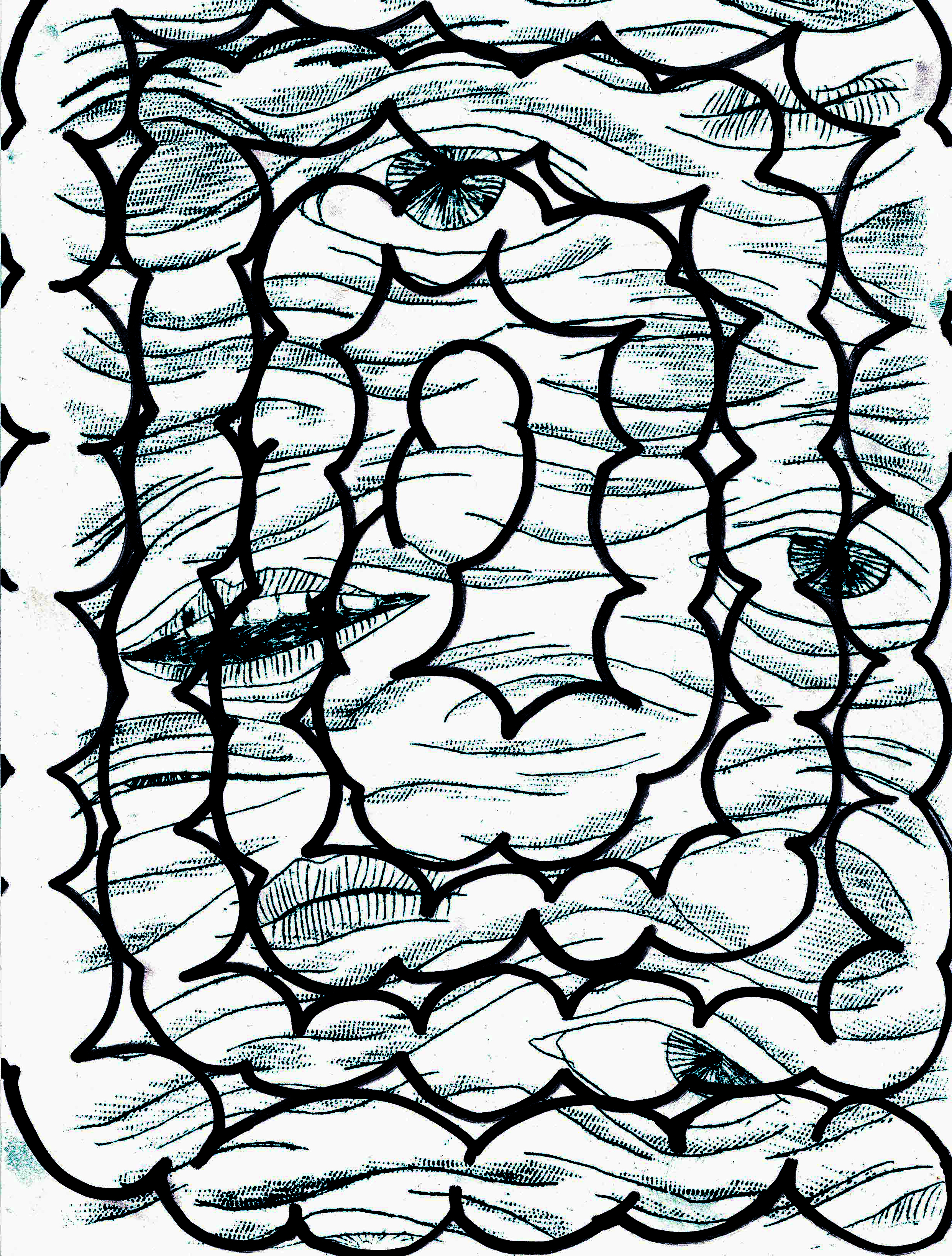 Mimeograph print on hand drawing.